By nature, mitigating the impact of quarrying activities can be challenging, but BICCF takes its responsibilities for the environment seriously.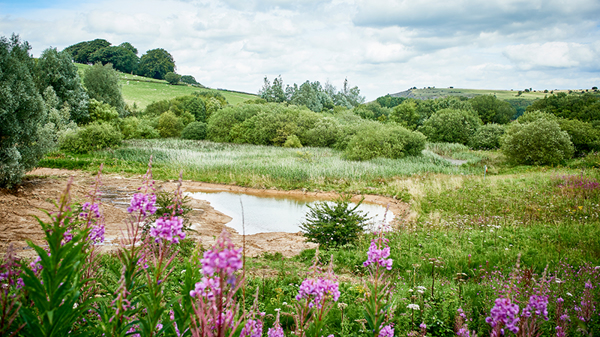 Natural land must be sacrificed and converted into quarries in order for us to extract the materials that are crucial for day-to-day living. From dietary supplements for us, our pets and animal feedstuffs to materials that create the built world we inhabit. 
However, this does not mean that calcium carbonate industries can't carry out operations without their responsibility to the environment. In fact, many operators have made substantial investments in environmental protection to mitigate the impact of their activities, and contribute positively in areas such as land restoration and biodiversity.
The BICCF takes its responsibilities for the environment seriously, and as such, sustainable development, quality restoration and aftercare of industry operations and being sensitive to local requirements are an essential part of the responsible approach expected from BICCF members.
The industrial minerals sector recognises sustainable development as a vital objective for society and readily acknowledges its responsibility for helping to achieve this critical aim. To take the sector forward in a sustainable way the BICCF, as a national member association of CCA-Europe, have agreed to work actively towards continuous improvement in economic, environmental and social performance.
Life Cycle Analysis (LCA)
Use the links below to download the CCA Europe life cycle analysis reports that determine the average Life Cycle Inventory (LCI) of Calcium Carbonate products extracted and processed in the EU, UK, Norway and Turkey. 
GCC dry coarse
GCC dry fine
GCC dry ultrafine
GCC slurry
PCC dry
PCC slurry


Renewable raw material
Calcium Carbonate has been classified by the CCA Europe as a a renewable raw material. Fine out more on the CCA website.