Calcium carbonate powders, precipitated products and dolomite, are among the most important and versatile materials used by industry.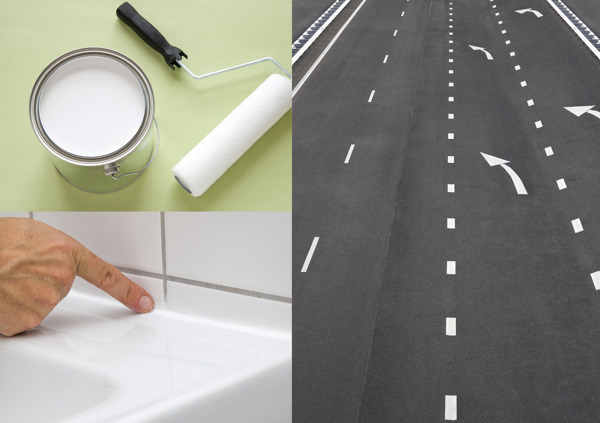 Ground Calcium Carbonate (GCC)
Adhesives and sealants
Often the main ingredient in these products, GCC's can sometimes make up to 80% of the formulation


Agriculture
Agricultural lime has long been used as a stabiliser of soil acidity and a source of essential calcium for crops. 


Animal and pet feeds
GCCs are incorporated into animal feedstuffs as a source of calcium and digestion aid


Construction
GCC has long been used as a filler in asphalts, roofing felt and plaster but more recently it is being used in other applications such as specialist concrete.


Environment
As a source of alkalinity, it can be used for flue-gas desulphurisation in power stations, de-acidification in forests and rivers and drinking water treatment.


Food and household
GCC is an inexpensive dietary calcium supplement and antacid or as a chemical binder. It can also be used as a mild abrasive in products such as show polish.


Glass and ceramics
GCC is an essential calcium component in the manufacture of container and flat glass and is a common component in pottery glazes.


Paints and surface coatings
GCC is used to either bulk out or extend the resins and polymers in paints. It can also be used as an aid to pigmentation and help control the finish.


Paper
Used extensively in paper manufacturing, GCCs reduce the acidity with their alkalinity, improving the durability of printed material.


Plastics
GCCs are used as a filler in plastic products, often comprising up to 25% of the volume, adding density and reducing the cost.


Rubber and elastomers
GCCs are useful as an extender and in controlling the flow of properties of products which are moulded such as latex carpet backing materials.
Precipitated Calcium Carbonate (PCC)
Adhesives and sealants
These are mainly used as the primary rheological (controlled flow) additive in high performance products.


Food and pharmaceuticals
PCCs are used in liquid products as a dietary calcium, many medicines and cosmetics as the base material, or for bulking of liquid medicines, ointments and creams. They are also used as a mild abrasive and viscosity aid in toothpaste.


Paints and inks
PCCs are commonly used as extenders to increase opacity and porosity for dry hiding.


Paper
PCCs are used for functions similar to GCCs, but the particle size is much finer and closely controlled allowing PCCs to be used for paper coating and surface finishing.


Plastics
PCC is used as a fine and very consistently controlled filler/extender and used to control flow and moulding characteristics of fine components. It also has a significant effect on impact strength of PVC.